MEET FRANK HICKEY
Throughout his early years, Frank Hickey worked the Harlem streets as a private eye. He lived for months undercover in the Cajun bayous of Louisiana, hunting a killer. His adventures have taken him around the world. Living outdoors or in crude huts, he learned local languages and culture.
Carrying the gold shield of a Detective-Investigator/Police Officer, he served in the Manhattan District Attorney's Office on an international serial killer case. Using the Sicilian language, he also went undercover against the New York Mafia.
As a corporal in the Savannah, Georgia Police Department, he learned about the South. Later, as an LAPD Officer, he initiated one-person foot patrols in high-crime areas amid gang wars and drive-by shootings.
37 years of crime adventures from the jungles of Thailand to southern swamps to the streets of New York form his life.
Besides his Max Royster series, Frank also co-wrote Spy, the Movie starring Vincent Pastore [The Sopranos].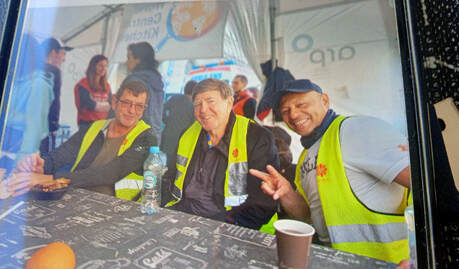 Frank and fellow refugee relief workers in a soup kitchen near the Ukrainian border May, 2022.

Frank in Haiti
"I was in Haiti to touch the earth, interface with local and UN Police units and take common carrier buses through the country.
Growing up in Flatbush, Brooklyn, America's first Haitian neighborhood, Haiti always fascinated me."
To enlarge and see caption please tap on each image

TEL AVIV, 2022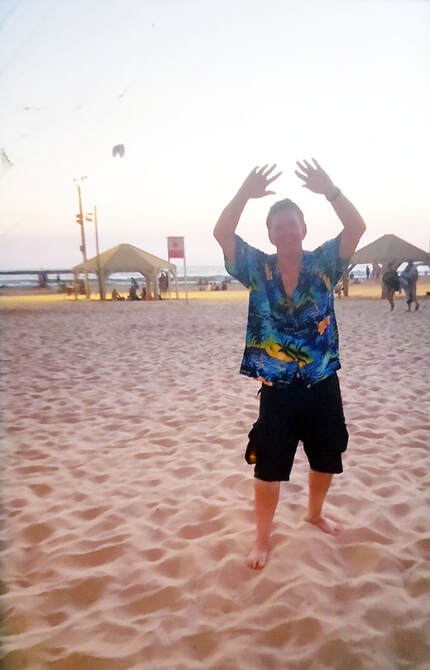 Frank dancing on the beach in Tel Aviv.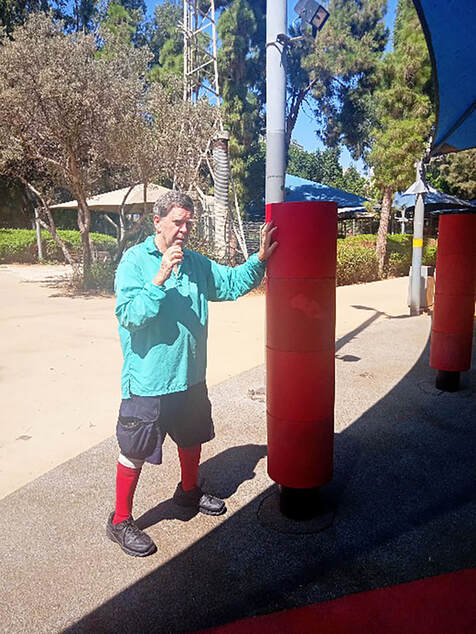 Frank working out on one of the free punching bags in Tel Aviv.
(Please note the notorious red socks.)

---
"I served 2 weeks with the Red Cross during Hurricane Harvey, in America's biggest storm.
The water weight made Houston actually sink a few centimeters into the earth..."

I spent a year in voluptuous and beautiful Barstow, California, in the Mojave Desert, and wrote the book Can Showbizzers Crush Crime? about the town where houses are built into the desert hillsides and the silver strike mines are still there to be seen.
Everyone there knew that I was the ex-cop writer in town.

---
Click below to watch Frank on Let's Talk Writing Episode 92 Frank Hickey
Click below to read Frank's interview on The Whole Sleuth: A Crackin' Q&A with Crime Writer Frank Hickey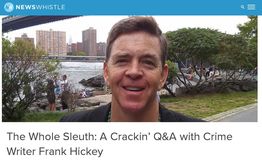 Click below to read about Frank "In Search of the Illusive Rosebud